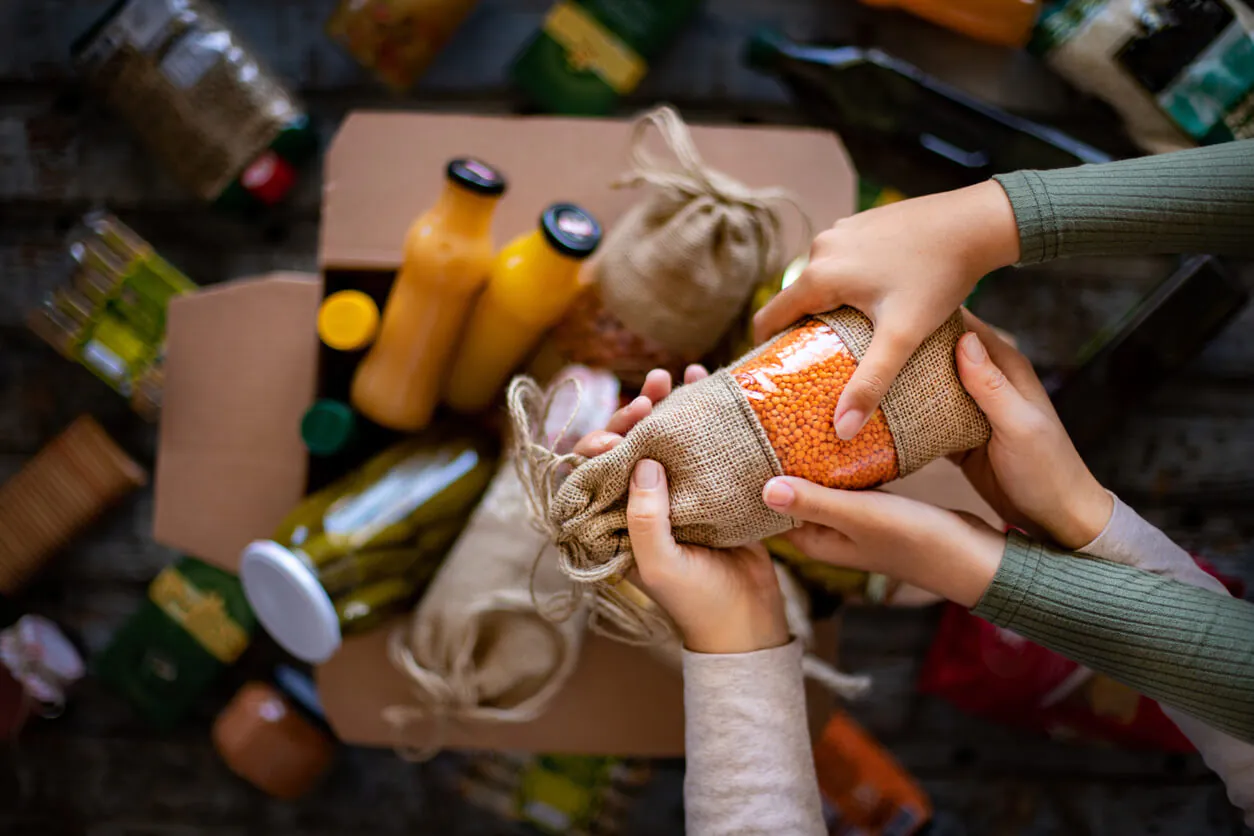 Blog
Has the Pandemic Influenced Charitable Giving?
What is the Outlook for Charitable Giving in 2022?
The short answer is there's no clear answer. But the good news is that indicators are positive for 2022 to be an even better year for giving than 2021 has been. There are several factors playing into this positivity and generosity including local giving, digital options, new IRS rules, and the current state of the economy.
By the Numbers
First, some stats outlining giving during the pandemic.  
Local Giving
During this challenging time, millions of people opted to help those in their own communities through donations of time, goods, and money. According to the Charities Aid Foundation in the UK, this may reflect a sustained interest in more personal involvement in social issues as more people indicated that they helped people that they knew. Wealthy donors, too, focused more on contributing to the needs of their local communities—even through unrestricted gifting to nonprofits.  
More Digital 
Moving donations, fundraisers, and outreach to digital and online platforms have made a tremendous difference in how people interacted with charities and nonprofits. The introduction of new programs and apps made it easier than ever for people to provide financial support to organizations and, according to Generational Equity, that popularity won't change anytime soon. 
Digital was also the solution to fundraising. Virtual events allowed nonprofits to break out of geographic limits to reach new donors and reduce costs typically associated with venues, hotels, and travel. Social media turned out to be the answer to reaching supporters and potential supporters "on their own turf" and expanding outreach opportunities.
New IRS Rules
Tax law seldom gets cited for its positive effects, but recent legislation contains provisions to improve charitable giving. 
Taxpayers can claim a limited deduction on their 2021 federal income tax returns for up to $300 in cash contributions made to qualifying charities.
Taxpayers who itemize can claim a deduction of up to 100% of their cash contributions for their 2021 adjusted gross income.
C Corporations can apply up to 25% of taxable income for charitable cash contributions to qualifying charities made during 2021.
Businesses donating food can also deduct up to 25%.
It's the Economy
Charitable giving typically increases when GDP increases like it is right now. Generational Equity anticipates that this will result in greater donations across corporations, individuals, and estates. The stock market is also performing well, another harbinger for positive charitable giving. According to Indiana University-Purdue University, Indianapolis, "After the highly unusual 2020, existing data indicate that Americans should expect broad philanthropic growth in the coming years as long as the Gross Domestic Product (GDP) in 2021, with a slight tapering in 2022, [continues] as is currently expected." 
Other Ways of Giving
Nonprofit giving, especially among millennials, is more likely to reflect personal priorities than traditional charitable giving. This demographic is likely to choose a "giving lifestyle," donating the most in 2022 to causes that support the social good including economic development, education, and gender equality issues. Many millennials will only invest in or with socially conscious companies and consider their cause-related or social/ethical shopping to be a part of their charitable contributions.
While there are many contingencies upon which the future of charitable giving depends, the evidence clearly points to continued generosity from supporters and donors. It's clear that convenience and ethical/socially responsible charities are only going to grow in importance for future donors. Nonprofits will need to continue to pay close attention to trends in giving, as well as the U.S. (and global) economic environment for indications of giving post-pandemic.