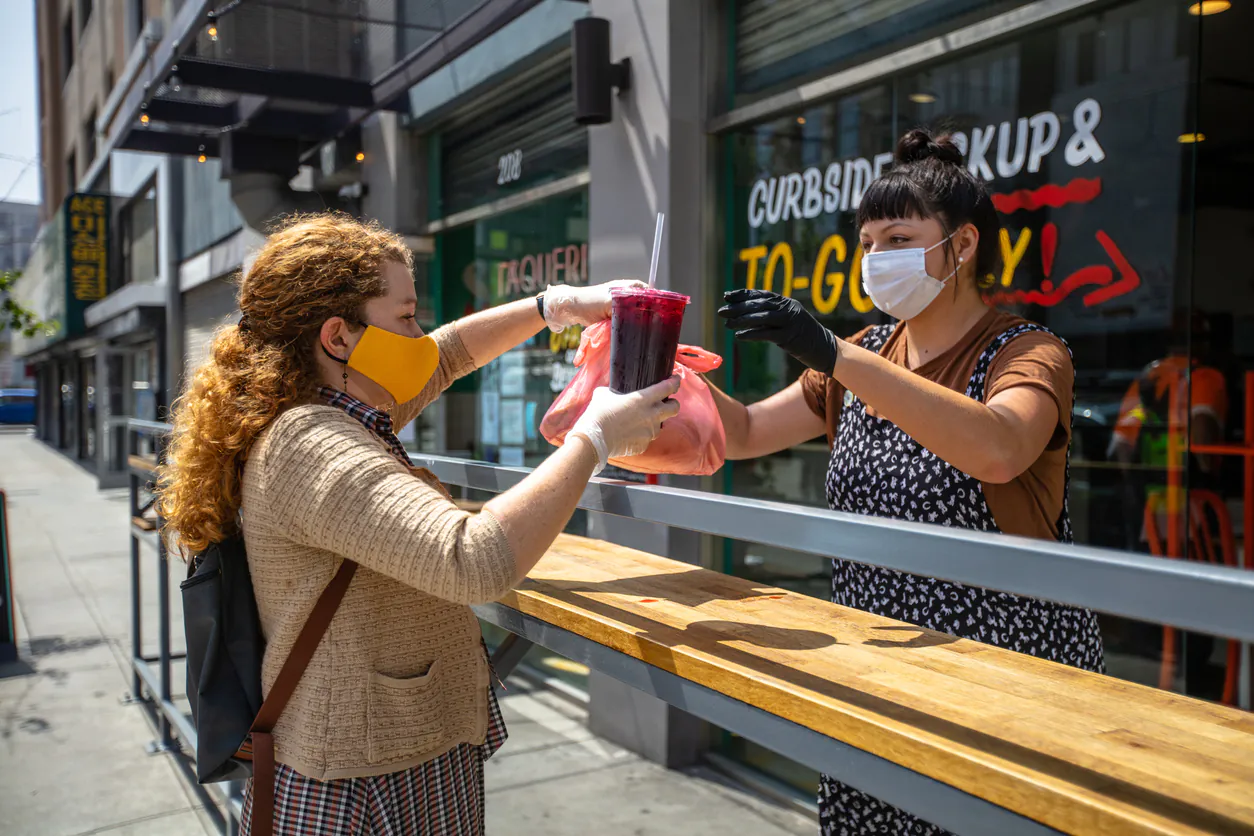 Blog
3 Pandemic- & Consumer-Driven Changes the Restaurant Industry Needs to Make Permanent
Do a quick Google search for "2022 Restaurant Outlook" or "Trends for Restaurants in 2022" and you'll quickly find that three topics dominate the future of food service—and the pandemic has accelerated the adoption of all of them. 
Convenience, safety & digitization appear to be the watchwords for the restaurants of the future, influencing and building upon one another. All these advancements will require fundamental changes to most restaurants' typical business models. And all are essential because they are driven by consumer demand. 
Convenience
According to Deloitte's "Restaurant of the Future Report," 18% of consumers ordered delivery or takeout at least once a week in 2019. In 2020 that number almost doubled to 29%. In 2021, 61% of consumers are ordering delivery or takeout at least once per week! And Deloitte predicts that this is no flash in the pan, but a permanent shift in consumer behavior.
With demand for away-from-restaurant dining at its zenith, some restaurants will face more of an uphill battle than others who had already implemented off-premises dining options pre-pandemic or that quickly pivoted during the pandemic. While this traditionally may have included takeout and drive-through options, delivery was less common than it is today. 
Brands need to explore the various options that work for them including takeout, drive-through, and delivery (whether third-party or their own). Other formats for customer convenience include curbside pickup, pickup shelves inside for food ordered ahead of time, or more significant changes such as smaller stores, reduced dining room size, expanded or multiple lane drive-throughs, and restructuring the kitchen to accommodate both on- and off-premises ordering.
Safety
As you can imagine, safety is top of mind for everyone right now, with customers particularly concerned with how restaurants are handling and will handle safety concerns moving forward. This will likely manifest in several different ways. 
The numbers almost speak for themselves when Deloitte looks at the breakdown of customers who prefer and would like to see continued safety measures at restaurants:
Baby Boomers: 32.3%

Millennials: 25.2%

Gen X: 23%

Silent generation: 14.5%

Gen Z: 4.9%
With 55% saying that they are willing to pay a premium price (10-15% more) to be aware of the safety and cleanliness practices of a restaurant, it's clear that safety is a vital—and lasting—addition to a restaurant's planning for 2022. 
COVID changed the expectations of consumers. While safety concerns may have started as a reaction to the overwhelming concerns for their own health and welfare, consumers have proven that they are also enduring and highly valued practices. Restaurants will want to capitalize on any changes that they've made by sharing them with guests. Proof of safety helps to ease customer concerns and in fact has become more of an expectation and less of a "nice to have."
Digitization
While most restaurants were already adopting the latest digital payment and ordering options, the pandemic sped up their widespread acceptance. Related to their safety concerns, no doubt, consumers have expressed a preference for digital or contactless payment methods.
It's table stakes now for a restaurant to implement online ordering and have a presence on several third-party delivery apps. Even with restaurants that do have indoor dining, we are seeing more and more use of QR codes and other digital menus to cater to both safety concerns and the prioritization of digital options by consumers.
Tech savvy customers prefer to engage with restaurants through apps—which has led in recent years to the rise of several food ordering apps. Per the Deloitte report, about 40% of delivery and takeout guests prefer to use restaurant-branded apps when available.
Guests using digital apps for off-premises ordering:
Growth of digital ordering:
Conclusion
Foodservice, Equipment & Supplies Magazine is predicting that consumers will spend $771 billion in restaurants next year, but to reach that goal they will need to maintain the momentum they've built by adapting their business models. While the pandemic will never be anyone's fond memory, it will be remembered for being the catalyst for changes that are transforming the industry.